Aloe Vera Gel Price In Pakistan-2022
Hello everyone, or should I say ALOE everyone? I am sure that many of you must have heard of the
gazillion beneficial effects of Aloe Vera. We can go back in time to 2100 BC in Sumeria, where the
first pharmaceutical uses of Aloe vera were recorded. It was even used by the beautiful and famous
Egyptian Queen - Cleopatra who had aloe vera in her daily use to give her beauty a boost and
protect herself from the photodamage as well as to keep her young. From then and till now, Aloe Vera
has reigned with its popularity and its valuable benefits over the centuries.
The aloe vera consists of a transparent, thick, and sticky jelly-like liquid that is the most important and
useful essence of aloe vera.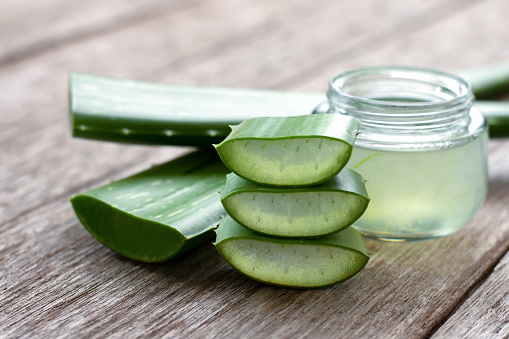 Nowadays, people have extremely fast-paced and busy lives. For them, washing the leaves, cutting
them open, and then accumulating the gel-like substance is a huge chore. To make lives easier,
nowadays, there are many variants of aloe gel that are ready to use and absolutely a life-saver.
Buy Online Aloe Vera Gel In Pakistan

The Aloe Vera Gel Price In Pakistan is set differently by the brands as per their convenience. Posch
Care Aloe Vera Gel Price in Pakistan is just Rs. 500 right now. The bottle is brimmed with pure and
natural extracts of Aloe Vera that are enriched with Vitamin E. This aids in giving a deep
moisturization to your skin making it soft and supple.
It also helps to enhance the tone of the skin and diminish the appearance of open pores giving you a
much younger and youthful look.
The Posch Care Aloe Vera Gel is adaptive for every type of skin as well as fit for many skin concerns.
You can use it with pimples or acne, as well as on suntans, sunburns, dry skin, or dehydrated skin. It
will give your skin a magical appearance in no time!

Pure Aloe Vera Gel Price in Pakistan - PoschCare

While the aloe vera gel price in Pakistan ranges differently in accordance with the different brands,
Posch Care gives you brilliant results, and that too, at the best price. You get a 100 ml bottle of Aloe
Vera gel in just a mere Rs. 500.
This gel gently soothes any redness, irritation, or inflammation on your face and gives a beautiful,
brightened, supple and youthful appearance to your face with just a few uses.
Get your bottle of Aloe vera gel and enjoy the natural beauty like never before!